It's been a long time since I wrote something here – my last post dates back to June 3rd, and so much has passed since then ! I got a new job, quit my old one, got back into Zoom university for a brand new semester, picked up old hobbies I'd stopped doing months ago, got really into cycling and biked every day to work… it's been a long few months.
I'd love to make a series of posts on what I've been up to recently, but I honestly don't have enough time right now (more on that later, by the way – it's good news!), so I'll just give you a relatively short overview here!
1 . I quit my job, and got a new one
If you've been following me for a while, you'll know that up until my last post, I was working in a supermarket as a cashier / customer service agent. I really enjoyed this job, and the colleagues were all super nice, but during the month of July, my hours were cut – by a lot. Long story short, the salary I ended up making over July wasn't enough for what I needed it for anymore (namely : food, phone bill, a new laptop and my university tuition fees due in September).
Fortunately, a local restaurant near my house was recruiting at that time, so I sent them a resume and a short email just in case my profile interested them – and it did! I got an interview a week or so later, and ended up quitting my supermarket job at the beginning of August to work at the restaurant full-time for the remainder of the summer.
As of now, I've been changed into a part-time worker at the restaurant, and I'm hoping my city stays safe enough that we don't have to close, so I can keep working as much as possible during the school year. Even with parental support (and I'm lucky and privileged enough to have some, so if the worst happens and I lose my job, I can still pay my rent and eat), living in a big city is expensive, and being a university student comes with a lot of extra costs, which means I really want to hold on to this job as long as I can!
2 . University started again
I took two summer classes during the lockdown, and those were really useful to familiarize myself with Zoom. For the current semester, I have five classes, all online, one of which is actually an internship in a psychology lab at the university.
I'm super excited for the lab! I got into my first choice of internship, and the project we're going to be working on is on the very topic I'd like to do my doctorate thesis on – there's honestly no better option I could have had.
It is, however, going to ask a lot of time and effort from me. I've got classes on 3 days a week, and one full day for the internship, with the remaining three days for work shifts at the restaurant – with the way things are working out now, I won't really have a full day of rest anytime soon, so I'll take it wherever I can.
3 . Reading
I spent a lot of my reading time getting through personal finance books, university mandatory readings, etc. and ended up reading mostly non-fiction for the past 3 months.
As a good part of it was in French, I probably won't be reviewing these on the blog, but I might add them to my Goodreads account just to keep track of them. The library in my city has reopened, and I've been making the most of my library card since we can't go there to sit, browse books a long tine, read with a snack or study quietly anymore.
4 . New hobbies
Last week, I took out my camera to take some pictures outside, when – to my utmost horror – it didn't turn on. Cue one full day of me panicking over it, thinking I'll need to mail it back to the manufacturer to get it repaired and pay hundreds of dollars since the warranty has expired… and then my cool-headed better half came and said "Maude, have you tried bringing it to the closest photography shop? They might know what's going on, and be able to repair it for less than that!".
Well. Turns out the better half was right – the battery was dead, and even if batteries aren't cheap, it still cost me way less than what I has scared myself into believing it would.
Photography is a hobby I used to love a few years ago, and I gradually stopped doing it when this whole pandemic business happened. But my university has started a new psychology project, the Resilience project, to help students find good ways to cope during the months to come, and this week's task was to re-discover old hobbies or things we used to love, and try them out again. So, with my now-functional camera in hand, I got back into photography!
5 . New laptop
A lot of my saved money from this summer has gone to my student tuition, but I also needed to save some of it for a new laptop : my old one had broken down at the hinges to the point that the screen was falling off one side, and whenever it slightly moved, it would go completely dark until I found an angle that made the bad connection work again for a short while. Long story short – it wasn't going to work for and entire semester of Zoom university™. No way.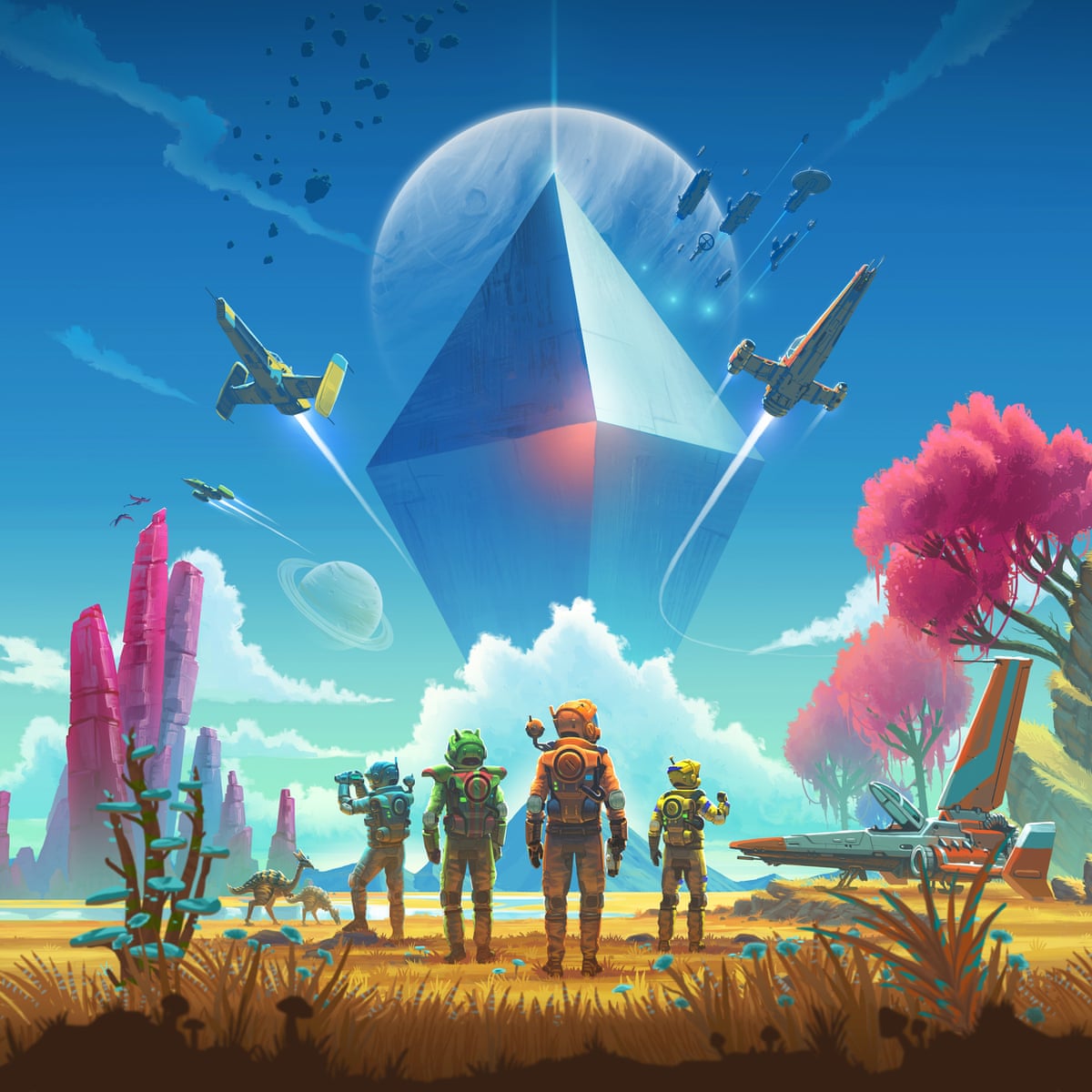 So since I had to get a new laptop, I tried and saved enough money for one that would let me study, blog, edit photos and play good videogames, and got myself an Acer Nitro 5 on sale! I got it for waaay cheaper than the current retail price is, because it was a) on sale and b) a box that someone else had bought and returned to the store, so it had an even bigger discount while still having a 1-year warranty. This model is light, fast, has a backlit keyboard and a full HD display with a 120Hz screen, and my comfort while working with it is incredible.
… and I've fallen into the No Man's Sky hole and have been spending hours of my "rest" time for the past week playing this game and having lots of fun with it. 10/10, worth it, would definitely recommend.
I've also been watching a lot of studytube videos, and recently tried my hand at Notion (I might make a post about this later, or link to some interesting resources posts on it that I've read this week!) to plan my days and keep track of all my current projects.
I'm slowly easing back into blogging, and will try to post a little more before the end of the month and the beginning of October – we'll see how that goes!
Pin this post on Pinterest :